Quitting smoking is always the best choice, but if a smoker doesn't quit, they should switch to a smoke-free alternative. A key part of our harm reduction strategy is offering novel tobacco and nicotine-containing products to adult smokers that reduce their exposure to harmful and potentially harmful constituents (HPHCs) compared to continued smoking. Another major component is ensuring their switch is as satisfying as possible so they accept the new product as an alternative.
The way we do this with THS is to replicate the ritual, taste, and nicotine delivery of cigarettes, while offering a product which is not risk-free but with reduced HPHC exposure compared to smoking. And for those who smoke menthol cigarettes (mCC) it may be less difficult to switch to menthol versions of our THS heated tobacco units: menthol THS (mP1).
Much like our earlier study on THS, our scientists investigated the risk reduction of mP1 compared to mCC. The results show that switching from mCC to mP1 significantly reduces HPHC exposure that could be associated favorably in biomarkers of potential harm.
Assessing risk reduction

All of our products go through a rigorous 5-step assessment program, adhering to best practices inspired by the pharmaceutical industry. These steps cover platform development, toxicological assessment, clinical assessment, perception & behavior, and long-term assessment.
As part of our clinical assessment, we demonstrated that switching from cigarettes to mP1 for five days in confined conditions in a clinical site reduces exposure to HPHCs in smokers, compared with continued smoking. However, to better reflect real-life conditions, we also conducted the current three-month study within both confined and ambulatory environments.
Our results are reported across two research papers published in Nicotine & Tobacco Research. Part 1 focuses on biomarkers of exposure for HPHCs while Part 2 describes biomarkers of potential harm. What's the difference? Biomarkers of exposure indicate exposure to toxicants, while biomarkers of potential harm indicate disease-related biological functions.
This study investigated, in smokers, the effects of switching to mP1, compared to continued mCC use and smoking abstinence (SA).
Measuring reduced exposure
The study took place in the U.S., with 160 smokers randomized into three groups; those who switched to mP1, those who continued to smoke their preferred brand of mCC, and those who abstained from smoking.
All participants initially spent five days in a confined clinical environment, followed by an 86-day ambulatory period.
Since mP1 was not available in the U.S., it was provided to participants in the mP1 group. People in the mCC group continued to purchase their own menthol cigarettes.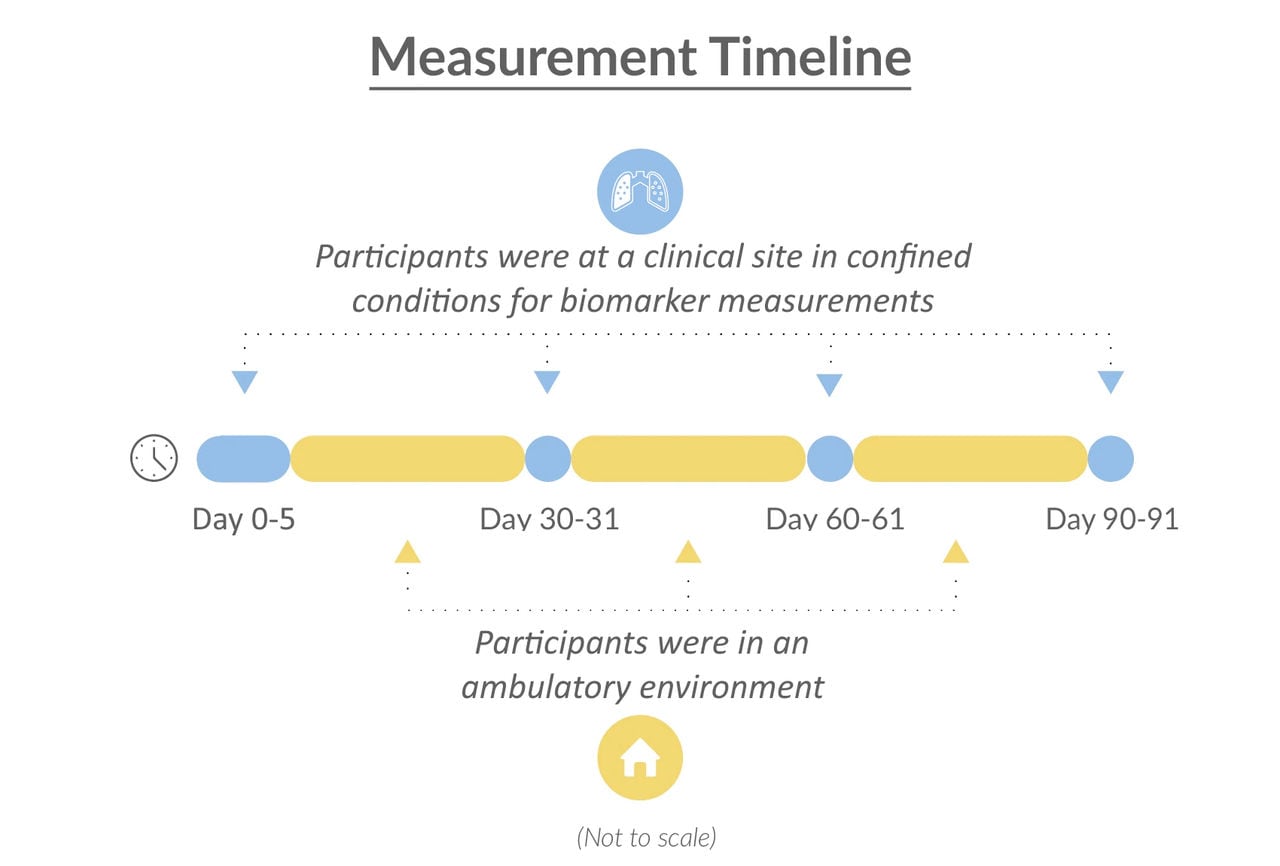 What do the results show?
Summary of the key findings:
Exposure to nicotine remains comparable in mP1 and mCC group participants.
mP1 participants have a reduction in biomarkers of exposure ranging from 51-96%, similar to those who abstain from smoking.
Changes in some biomarkers of potential harm observed in the mP1 group participants are similar to those observed in participants who abstained from smoking.
Compliance with the assigned product was moderate in the mP1 group during the ambulatory period with use of mCC in addition to mP1. This indicates dual use of mP1 and mCC.
mP1 participants showed comparable satisfaction and a reduction in the urge to smoke to participants in the mCC group.
This study, demonstrating the reduction in exposure and favorable changes in biomarkers of potential harm in comparison with mCC smokers, contributes to the evidence package showing that switching completely to P1, although not risk-free, is less harmful than continuing to smoke.
It should be noted that, as with all research studies, there are limitations. With this investigation the main limitation was compliance; not all participants adhered to their assigned product, or lack of product when referencing the SA group. Even though there was a limited number of participants abstinent from smoking in the SA group, they were indicative of the magnitude of changes in biomarkers of potential harm upon cessation.
Studies such as these show that there are better alternatives for smokers who don't quit. As more evidence gathers, both from us and independent sources, harm reduction becomes a more attainable goal.